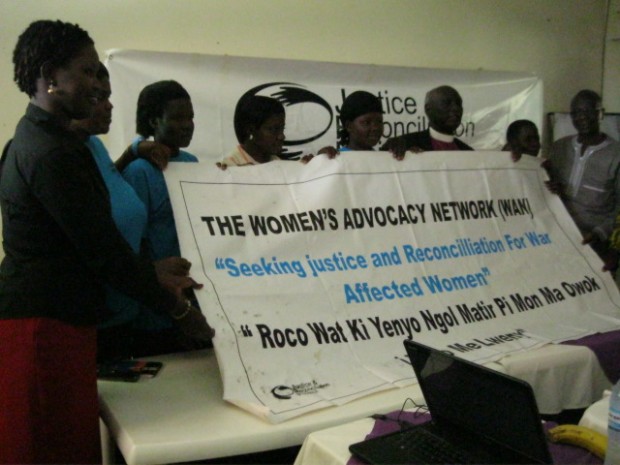 We are pleased to introduce the Women's Advocacy Network (WAN), an initiative of the Justice and Reconciliation Project (JRP), which was officially launched May 25th in Gulu, northern Uganda.
The WAN is a forum where war-affected women come together to advocate for justice, acknowledgment and accountability for gender-based violations inflicted upon them during war in northern Uganda. It was formed in May 2011 by JRP with the aim of empowering women survivors to participate in post-conflict policy debates and to engage grassroots communities in gendered discussions on reintegration and reconciliation.
JRP's field observations since 2006 have explored the unique challenges facing women in northern Uganda and the need for the inclusion of their voices in ongoing developments in transitional justice. A group of war-affected women, who were engaged in a storytelling project at JRP, proposed the establishment of an advocacy group to serve as a platform through which female leaders would be empowered to engage in advocacy for justice and peace. The WAN was created with the goal of bridging the existing gaps in gender justice.
To learn more about the Women's Advocacy Network (WAN) at JRP, please see the attached brochure or contact the JRP Gender Justice department at +256(0)471433008 or email info@justiceandreconciliation.com.